Lectures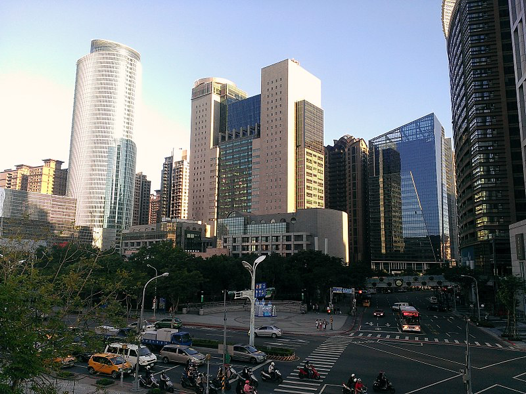 The Congress of IAC New Taipei City 2018 will focus on specific content that will provide new inspirations and meanings to this international gathering. To enlighten the members and the global ceramic community with what Chinese Taipei and the New Taipei City have to offer, we have chosen an appropriate theme for this event-New Orientalia: Functionality, Spirituality, Diversity.

This conference seeks to promote a critical reflection on what constitutes the oriental sensibility within the ceramic field. What is the soul of Asia and how is it defined, interpreted and reinterpreted within the context of the global ceramic community? How have studio practices, communication technologies, the Internet and, more recently, the phenomenon of social media reshaped and transformed the dialog with and within Asia? The Congress wishes to create and open a dialog on these relevant issues that not only illuminate the region but enhance its connection to the ceramic community worldwide.

Congress theme has been categorised into three sections:
1: Functionality 

Functionality addresses the practical and technical aspects of clay encompassing the aesthetics of ritual and use. 

2: Spirituality 

Spirituality is meant to focus on the intangible but powerful forces of tradition that constitute the inner nature of the culture rather than external forces. What is the artist's spirit, concept and content embedded in the work? What is the state of mind that is the personification of spiritual and philosophical ideas? 

3: Diversity 

Diversity accentuates the interrelatedness of ceramics and its crossovers into other aspects of cultural expression. Local art, culture and style are expressed through diverse creative processes including design, multimedia and culture.

General assembly and break-out session are arranged on 9/30, 10/1, and 10/3, accompanied by short ceramic tour and evening dinners. 10/4 is a day trip visiting the attractions of Taipei.

9/29 and 10/5 are free days between the Congress and the pre and post-tours that you can arrange your time to either visit the Yingge Ceramics Museum (Members' exhibition, free expression exhibition, Taiwan Ceramic Biennale) or the satellite exhibitions.

---

Speakers

---
Keynote

Moderator:
Jacques Kaufmann

9/30 – Sun.
time: TBA

*** Title and abstract to be announced ***

Liao, Hsin-Tien

Hsin-Tien Liao, has PhDs in art history (University of Central England, Birmingham) and sociology (National Taiwan University) and is the director at the National Museum of History in Taipei. He specializes in art history, sociology of visual arts, study of art criticism and calligraphy. Liao was awarded The Gold Jue Prize by the Painting Association of the Republic of China in 2012, the LIN Yushan Academic Prize in 2004 and an essay competition award of Taipei Fine Art Museum in 1993.

---

Special Lecture

Moderator:
Liou, Chen-chou

10/01 – Mon.
time: TBA

Yasuo Hayashi, "Reviewing the Trailblazers of Contemporary Ceramics in Asia"

Abstract:
Yasuo Hayashi will have a conversation with Taiwanese ceramist Yuan-Tai Yang, which will be moderated by the former head of the National Taiwan University of Arts and Design department, Liou Chen-Chou to focus on the exploration of their artistic development in the past, and continuation of expanding their own artistic world.

Yasuo Hayashi

Yasuo Hayashi began his artistic career in the 1950s, and is now considered one of the most important forerunners of abstraction in contemporary Japanese ceramics. His Cloud created in1948 is arguably the very first abstract ceramic sculpture made in Japan. In 1950, Hayashi was included in the first exhibition of contemporary Japanese ceramics to be held in Europe.

Yang, Yuan-Tai

Yuan-Tai Yang's works have been nominated at several high profile international events, including the 37th and 38th Italy Faenza International Competition of Contemporary Ceramic Art. He has also been invited to participate in numerous domestic and international exhibitions. Yang served two terms as a member of New Taipei City Yingge Ceramics Museum's Collection Appraisal Committee (modern ceramics category) and has been awarded the Achievement Award at the Taipei Ceramics Awards in 2001.

Liou, Chen-Chou

Liou, Chen-Chou has a master's degree from Kyoto City University of Arts. He taught at the National Taiwan University Crafts and Design Department for 32 years. He has been on the jury panel for many significant ceramic and fine art competitions. Liou's works have been exhibited and collected in many domestic and international institutes. In 2017, the Yingge Ceramics Museum awarded him the Taiwan Ceramic Achievement Award.

---

Special Lecture

Moderator:
Miura, Hiroko

10/01 – Mon.
time: TBA

Yoshitomo Nara: "Seeing, Touching, Walking, Feeling, Thinking: The Practice of Cause and Effect Relation"

Abstract: 
Yoshitomo Nara will be participating in the 2018 Taiwan Ceramics Biennale, and will explain his creative background in his 90-minute speech. His lecture will be moderated by Hiroko Miura.

Yoshitomo Nara

Yoshitomo Nara is a Japanese contemporary artist. He has had nearly 40 solo exhibitions since 1984. Nara's art work has been housed at the Museum of Modern Art (MoMA) and the Museum of Contemporary Art, Los Angeles (MOCA). His most well-known and repeated subject is a young girl with piercing eyes.

Hiroko Miura

Hiroko Miura is currently a senior curator at the Shigaraki Ceramic Cultural Park. She has been curating since 1991 and has received the Ringa Art Encouragement Award in 1994. She has curated many important exhibitions for 27 years, dedicating herself to bridge the gap between contemporary ceramics with contemporary art. Her contribution as a curator demonstrates the flourishing status of the Japanese and international art.

---

Functionality
(20 minute lecture)

Moderator:
Zhou, Guangzhen

10/02 – Tues.
time: TBA


Ah Leon, "Introduction to the Functional Aesthetics of Eastern Teaware"

Abstract:
Since Shoji Hamada brought the aesthetic concept "wabi-sabi" of tea bowl to the U.S. and to the western ceramic education in the 1950s, the origination of teaware has been implanted into the hearts of all ceramists. Ah Leon's lecture will explain the evolution process of eastern and western tea culture by discussing my research and exchange experiences. The eastern exquisite tea ceremony has been widely applied in Europe and America. Nowadays, western ceramicists are frequently exposed to tea culture and attempts to make tea pots and teaware that meet the functional standards. Tea culture not only allows ceramists to cultivate the concept of "Zen", but also gives them a new market. Last but not least, Ah Leon will introduce various teaware, utensils and artworks in Taiwan to provide a better understanding of eastern tea culture.

Ah Leon

Ah Leon has been creating ceramic art for more than 20 years, during which time he has held major ceramic solo art exhibition at 11 museums in the US, displaying work in the US, Norway, Denmark, Holland, France, South Korea and Taipei. 2003 visiting chair professor for the Freeman Professorship in the department of art and East Asian studies at Cornell University, USA; 2001 resident artist at the Museum of Modern Ceramic Art, South Korea; 2001 nominated as an outstanding artist by the Goldwater Foundation at Phoenix Art Museum, Arizona State, USA. Since 1998 he has served as a lecturer and resident artist on ceramic art programs at various universities in the US.

---

Functionality

Moderator:
Zhou, Guangzhen

10/02 – Tues.
time: TBA

Chang, Ke-Ming, "The Beauty beyond Speech"
 
Abstract:
The reason for an object to be created is to serve the daily necessities of human life.
Humans can be divided into two simple categories: the mental and the physical. An object, therefore, can not only satisfy the needs of the mental or the physical, but to meet both needs simultaneously for it to be considered as an intact object. In short, it needs to be aesthetically pleasing as well as fulfilling its functionality. 
The aesthetic appearance affects a large portion of the psychology. An object that delights people must have an element of "beauty". The West and the East have their own particular definitions on aesthetics, and they are quite different. This paper attempts to explore how the East frames its image of beauty by looking into this topic from three different schools of thoughts: Confucianism, Taoism and Buddhism. The paper hopes ceramic practitioners and enthusiasts can stand on the shoulders of the giants to create new history and culture.

Chang, Ke-Ming

"Fanatic Creations" is a brand established in 2007 by ceramic artist Ke-Ming Chang. Chang applies celadon, crackle glaze, iron glazes in his functional wares, which are then completed by combining various materials such as metal and wood with his ceramic work. His unique and bold combination style has delivered the perfect tea set that incorporates the old with the new. For the past ten years, Chang is well known for his contribution in converting the traditional crafts into a fashionable style in Chinese Taipei. His mixed media tea sets and furniture are widely collected by tea masters, artists, and ceramic collectors.

---

Functionality

Moderator:
Zhou, Guangzhen

10/02 – Tues.
time: TBA


Chow, Yu, "A Universe in a Tea Leaf"


Abstract:
The concept of "A Universe in a Leaf" originates from how the modern day people value the formalities of tea drinking over the true essence of tea. Tea master, Chow Yu will share with the participants how to enjoy tea based on the perspectives of oriental aesthetics and philosophy. In the tea tasting process, it is hoped that the audience will draw from their imaginations and the wonders of nature will be experienced.

Chow, Yu

Founder of the Wistaria Tea House. In 1981, Chow Yu opened Wistaria Tea House which deeply influenced the renaissance of tea culture on the island. The tea house in its early days became a meeting place for social activists and critical scholars holding many symposiums and public discussions. For the past 30 years, the Wistaria Tea House has provided a space to support many well-educated youngsters and culturati to flourish their talent. Chow Yu successfully developed a new "way of tea" by creatively transforming Daoist aesthetics and the idea of self-cultivation traditionally cherished by Chinese literati within the sphere of consumer culture. This mixture gave Wistaria Tea House its unique atmosphere and cultural significance.

---

Functionality

Moderator:
Zhou, Guangzhen

10/02 – Tues.
time: TBA

Lee, Boo Yun, "A Study on Korean Traditional Jar 'Onggi'"

Abstract: 
Onggi, which could be seen in any Korean residence in the past, is a kind of household good. Its traditional value recognized as a Korean folk material related representing Korean unique folklore and emotional life. However, with its technique, materials, patterns and usage, it is maintaining the longest tradition since the pre-historic age till the modern age. There are two kinds of Onggi making techniques: one is making flat bottom first and building the wall with coils (kwon sang technique), which originates from the pre historic age, and the other is building the wall with slab on the bottom (Chaebaqui technique). Due to the sands and the large grains in the clay, there are tinny air tunnels formed in the wall, and the inside and the outside of Onggi can be connected through the capillary tubes because glass phase is not formed. Those air tunnels helps preserve the temperature in the jar, helps circulation, providing proper amount of air because of active ventilation, and it protects the food against acidification. Another characteristic of Onggi is far infrared rays radiated from the ware.
Onggi can be regarded as a historic data of Korean people.

Lee, Boo Yun

Lee, Boo Yun is a professor at Department Applied Art Education, Department of Applied Art, Hanyang University. She received her Ph.D. (1983) from University of Missouri, Columbia. In 1975 at the Korea Design Exhibition, she was the youngest ceramic artist was selected as the selected artist with 3 times successive winning special prizes in 1973, 1974 and 1975. Today she serves as an invited artist and juror for the same event. Lee has exhibited extensively both in Korea and internationally. Exhibitions: 13 solo exhibitions and numerous invited and over 250 group exhibitions.

---

Functionality

Moderator:
Zhou, Guangzhen

10/02 – Tues.
time: TBA

Andoche Praudel, "The Bowl – A Matter of Poetry"

Abstract:
Andoche Praudel's first love with ceramics was a chawan, a black Japanese tea bowl, a raku bowl. In Japan, raku bowls are dedicated to tea ceremony. Praudel does not practice the tea ceremony and neither do most Westerners interested in his bowls. Which asks the questions: How does the bowl affect us, beyond cultural differences? Is it through its utility? Is it an interest for the technique of raku? The bowl is above all a poetic object and the chawan is not only a bowl…
 
First we have to consider the history of raku, since 15th century until now: Raku Kichizaemon XV was born in 1949. Zhuangzi, evoking the excellency of Cook Ting, shows how art is beyond the language. But Raku XV insists in naming his bowls… Why?
 If we think deeper our relationship with Asia, we, Westerners, have to be conscious we are rich in double-binds. East and West are on each side of the bridge. But, if we cross the bridge, we get the famous lost in translation… So, we can't cross. We keep standing on the bridge, looking over there. In any case, this is the Bridge of Creativity!

Andoche Praudel

Andoche Praudel was awarded his PhD in 1978. He lived as a painter until 1989, when he was first introduced to ceramics by the Japanese in Mexico. Praudel then visited Kōbe City, where he decided to dedicate the rest of his life to ceramics. Incorporating his French roots with the Japanese culture, he published two books in 2001 and 2006. In 2010 he collaborated with RAKU Kichizaemon XV and exhibited his work in the Sagawa Art Museum in Kyoto. Andoche Praudel periodically shows his Raku fired tea bowls and sculptures in Japan and France.

---

Spirituality
(20 minute lecture)

Moderator:
Janet DeBoos

10/02 – Tues.
time: TBA

David Jones, "You can take Orientalia out of the Orient but you can't take the Orient out of Orientalia: Critiquing "Orientalia" – A Philosophical and Aesthetic Analysis of the Concepts of Spirituality and Diversity manifested in Ceramic Objects"


Abstract:
This lecture examines the concept of New Orientalia through an analysis of contemporary expression, cast in the shadow of the ideas framed by the cultural critic Edward Said and the potter Bernard Leach. It evaluates new perspectives on Asian and Western ceramic cultures, through a critical discussion of the concepts of 'East' and 'West'. It is framed by a phenomenological perspective, that in its rejection of a dualistic philosophy, of a separation of mind and body, allows new modes of East-West reciprocity.

Leach and his friend, the Japanese aesthete, Soetsu Yanagi, evoked an idealization of "the East" as a site of "innocence": writing at the beginning of the Twentieth Century, they considered that China, Korea and Japan were "uncontaminated" by the decadence of Western Modernism, which was epitomized by the rapid rise of Industrialization and the superseding of craft skills. Leach viewed the Orient uncritically and identified an iconic Korean rice-bowl as emblematic of 'the East'; Edward Said maintained that the concept of Orientalism was in fact a difference established by Western critics as a means of domination over "The Other" – that is non-Western persons, who through (mis)representation of their being can be repressed by ascribed authority.

David Jones

David Jones represents the UK, Ireland, Benelux on the governing council of the IAC. He is a Fellow of the Crafts Potter Association of England. He was awarded his PhD by publication in ceramics by Manchester Metropolitan University. He lectures in ceramics at the University of Wolverhampton, UK. In addition to a range of articles critically contextualising ceramic work and practice, he is also the author of two books that examine the ideas underpinning ceramic making and firing.

---

Spirituality

Moderator:
Janet DeBoos

10/02 – Tues.
time: TBA

Sakuliu Pavavalung, "Where the Sun lay Egg"
 
Abstract:
According to legend in the tribe, humans originally only had children that were born from Earth in the universe, which were called Qatitan (the created humans), they lived on Earth for generations. Later on, the Sun god decided that he needed a different idea and power to manage the universe; therefore, he laid an egg and placed it in an ancient ceramic pot, which was guarded by a poisonous snake. After ten months, a baby girl was born; Qatitan named the child of the Sun, Mazazangiljan (guardian of the generation), and raised the child. As a result, Mazazangiljan was called as the father and mother of the created people.

The ancient ceramic pot that was bestowed by the Sun, was called Dredretan by the humans, which meant the Holy baby. The other nickname, Dredreq, meant a baby that has not grown his/her teeth. The use of the name Dredretan to name the pot has significant meanings, it signifies the desire for the birth of new life and pray for prosperity and blessings. Dredretan symbolizes the uterus of the ethnic culture, which is the home for the creators and the Holy ancestors to live in when they visit the human world.

Sakuliu Pavavalung

Sakuliu Pavavalung was born in the Tjavadjan tribe, located in southern Chinese Taipei. As an aboriginal, he was aware of how his culture was treated differently by the popular Han culture. The disappearing aboriginal culture encouraged him to explore his own roots. In 1981, he revived Paiwan's tradition of pottery techniques and has set up a studio in Tavaran by 1984, which was dedicated to the traditional craft practice and painting. In 1997, he organized the 'Tjavadjan Classroom', which was devoted to promoting the arts and education for the aboriginals, moreover to encourage young people to return to strengthen the continuation of their culture. Besides participating in many aboriginal exhibitions, he was awarded with various prestigious recognitions, which includes the recent 20th National Arts Awards.

---

Spirituality

Moderator:
Janet DeBoos

10/02 – Tues.
time: TBA

Albert Yonathan Setyawan, "Spirituality, Mysticism, Ritual, and Materiality: Hendrawan Riyanto's Contemporary – Ceramics Practice in Indonesia"

Abstract:
The development of Contemporary Art in Indonesia since 1980 has been a reflection of the country's economy, social and political changes for over several decades. Set against this, as the background is the diversity in culture and religion, which have influenced and affected all the customs and traditions and have created complexities and layers of problems in the everyday life of Indonesian people. The development of Contemporary Ceramic Art in Indonesia is still very much connected to the wider Contemporary Art Practice. Hendrawan Riyanto is one of the artists who addresses the issues about cultural and religious diversity and also brought Ceramic Art to the domain of Contemporary Art practice. His works address the syncretic nature of Javanese culture. His ceramic works explore spirituality and the ritualistic aspect of Javanese folk religion and mysticism through Ceramic Art practice. The aims of this study are to put his practice as an important part of the ongoing study of Indonesian Contemporary Art and Contemporary Ceramic Art, and also to analyze the importance of his practice in two main points. The first is his view in using clay as a metaphor of the human body and spiritual transformation. The second is his method in using forms to convey religious symbolism, spirituality and cultural identity. Hendrawan Riyanto's practice addresses the notion of immateriality through materiality.

Albert Yonathan Setyawan

Albert Yonathan Setyawan was born in Bandung, West Java, Indonesia. He is a professional ceramic artist based in Kyoto and currently a second-year Ph.D. candidate at Kyoto Seika University focusing his research on Indonesian Contemporary Ceramic Art. In his practice, he has also incorporated several other mediums such as drawings, video, and performance art in his ceramic works. He represented Indonesian Pavilion at 55th Venice Biennale in 2013 and participated in SUNSHOWER: Contemporary Art from Southeast Asia 1980s to Now at MORI Art Museum, Tokyo, Japan in 2017.

---

Spirituality

Moderator:
Janet DeBoos

10/02 – Tues.
time: TBA

Madhvi Subrahmanian, "Between Myth and Ritual: Clay and its many forms in India"

Abstract:
It is only through the lens of the past, an appreciation of traditional form, rituals and history that one understands the complexities of the present and can cope with the uncertainty of the future. In an increasingly plastic and digital world, as an artist working with clay/earth, Subrahmanian is interested in understanding the philosophical underpinning of her material and medium, the many references, symbolisms and stories connected to it, materially and spiritually especially in her own cultural context.
 She will give this lecture not as a scholar but as a practicing artist and through her personal interests and travels in India. She will touch upon a few aspects of clay practices in India and discuss symbolism of clay, pot and clay forms, linking them through myth and ritual.
 
The complex Indian thought developed through the ages is circular and spiral in its movement keeping pre-historic elements alive within its arts and rituals. Through the uncoiling and recoiling of circular time and with every technological change we lose some traditions but others simply get transformed with much of their roots traceable to a distant past and philosophy. Myth allows re-interpretation of texts, and rituals make them tangible. Through ritual and tradition the new and alien are permitted to transform and become familiar symbols and metaphors, allowing for the primal thought to continue into our contemporary existence.

Madhvi Subrahmanian

Born in Mumbai, Madhvi Subrahmanian is an artist, curator and writer. Her initial training in ceramics was at the Golden Bridge Pottery in Pondicherry India and she has attained her Masters in Fine Arts from SMU, Dallas, TX.  She currently lives and works between Mumbai and Singapore. Madhvi has been awarded grants such as the Charles Wallace Grant and the India Foundation of the Arts. Her sculptures and installations can be seen in several private and public collections such as the Mumbai Domestic Airport, India, Shigaraki Ceramic Sculptural Park, Japan, and Fule museum in Fuping, China.  Madhvi's works have been published in international magazines, like Ceramic Art and Perception, Nueve Keramik and in books like Smoke firing by Jane Perryman and Contemporary Ceramics by Emmanuel Cooper. 

---

Spirituality
(5 minute lecture)

Moderator:
Janet DeBoos

10/02 – Tues.
time: TBA

Wan, Liya, "Fusion"
 
Wan Liya believes that the fusion of distinctive cultures which extends from traditional Chinese culture is the new spirit in the East. He will take two pieces of his work, National Treasures and Thousand Kilometer Landscape, as examples to develop this perspective.

Wan Liya

Wan Liya was born in 1963 and established his studio in 1989. He has had a residency at the European Ceramic Arts Center (EKWC) in 2004. In 2010, he completed an advanced workshop at the Central Academy of Fine Arts. He became a member of the IAC in 2016. Wan has participated in many solo exhibitions and group exhibitions domestically and internationally, his works were shown in China, US, South Korea, the Netherlands, Britain and more. Wan's works are collected worldwide by significant galleries, including China National Academy of Painting, Bristol Museum &Art Gallery.

---

Spirituality
(5 minute lecture)

Moderator:
Janet DeBoos

10/02 – Tues.
time: TBA

Agnes Husz, "Beneath the Blossom Tree: Reflecting on Influences from Japan"

Abstract:
The Japanese word "mederu" means "to look", "just looking".
When sitting in a Japanese garden simply looking, not seeing, you can feel the inner emptiness. The study of Far Eastern philosophies seems to be a means of attaining this inner calm.
 
A brief introduction to Maria Geszler Garzuly, Zsofia Karsai, Julia Nema and Agnes Husz's exploration of the impact of traditional Japanese notions to their work, these are examples of Europeans being enveloped in what might be called the "New Orientalia".

Agnes Husz

Agnes Husz, a Hungarian born ceramic artist, is considered today as one of Japan's outstanding artists in the field of ceramics. In 1990, after receiving her master degree from the Moholy-Nagy University of Arts and Design in Budapest, she is artist in residence at several international workshops. It is in Holland in 1993 at the European Ceramics Work Center where she develops her first "spiral objects". Living in Japan since 1993, Husz has a specific resonance with the Japanese environment, culture and ways of thinking. Whirls, bandaged shapes, spirals hang on one another implying the motion of binding and unbinding, of drawing in and swinging out. A never ending circumvolution of living forces through nature into infinity…a philosophy of a cosmic Nature.

---

Diversity
(20 minute lecture)

Moderator:
Wayne Higby

10/03 – Weds.
time: TBA

Julie Bartholomew, "Ceramics and the Emergence of Hybrid Cultures"

Abstract:
For centuries, cultural exchange between distinct and distant nations has motivated a rich and diverse history of ceramics practice. The Silk Road trade routes in China were catalysts for cultural interchange between Asia and powerful nations of the West. In contemporary times, movement between disparate nations has radically accelerated cultural interchange. Accessibility to international travel, new communication technologies, social media and the Internet have reconfigured the dialogue between Asian and non-Asian nations. Not surprisingly, ceramics reflects the transmission of cultural exchange between diverse individuals and nations because it has always engaged with the social and cultural environment. The chameleon nature of ceramics, and its capacity to align itself with high art, low art, the personal, impersonal, consumerism and the unique, is its great strength as it evolves with the local and the global, the microscopic and macrocosmic worlds.
 
A global culture is a reality in an increasingly fast shrinking world hastened by travel and expanding communication technologies. Globalization is increasingly fueled by a rampant world economy and dominant ideologies that often impact on local values and identities. My presentation examines the ceramics practice of selected individuals from different nations, within and without Asia. They debate the realities of cultural exchange in a world experiencing accelerated change. These artists reflect the dynamic relationship between multifaceted connections to the past and present, cultural autonomy and global consumerism. Most significantly, they re-evaluate identity, not as static or aligned to one nation but as constantly in flux while negotiating transcultural forces.

Julie Bartholomew

Dr. Julie Bartholomew is an artist and educator in ceramics. Julie is Head Ceramics Workshop at the School of Art and Design, Australian National University, Canberra, Australia. She has participated in residencies and exhibitions in Australia and abroad. Julie has been the recipient of numerous awards including four Australia Council for the Arts New Work Grants, the Tokyo Studio Residency, Australia-China Council Red Gate Residency in Beijing and the Asialink Taiwan Residency for 2009. After receiving an Australian Post-Graduate Award, Julie completed her Doctorate at the College of Fine Arts, UNSW, Sydney in 2006. In the same year, she was the winner of the International Gold Coast Ceramics Award. Julie's work has been collected internationally by significant art galleries including the National Gallery of Australia and the Yingge Ceramics Museum in Chinese Taipei.

---

Diversity

Moderator:
Wayne Higby

10/03 – Weds.
time: TBA

Ray Chen, "'Multiple Modernism': A Perspective of Contemporary Asian Globalism"

Abstract:
This lecture discusses the critical thinking process, development, and artistic evolution that have opened a vast array of possibilities and challenges worldwide as they break through cultural barriers and confirm their evolutionary path to a more vibrant contemporary ceramic arts expression in the Twenty-First Century. The globalization of cultures in Asia forges multi-layered experiences and stimulates an emerging aesthetic and cultural consciousness. It holds different views which contribute towards new learning experiments, specifically involving Western learning and adaptation to Western cultures. Asia is re-structuring its position on learning with a new mentality, which fosters growth and promotes cultural exchanges. From Asian tradition to modern times, ceramics and its expression of context, permeated with critical thinking, initiative, cultural significance, and emerging technological innovations, fulfill an important role throughout the world. It entices us to explore ceramic arts in a new context, instinctively motivated by its inviting and responsive sensory qualities. Today, the creative process and artistic expression must reach beyond the boundaries of human development, time, culture, and history to expand and impact the changing dynamics of the visible and invisible natural forces that allow the questioning and redefining of new possibilities. Asian modernism and its globalization not only impact diverse areas of ceramic production but also provide a new base for rethinking and modifying the way we imagine, understand, and are more creative and knowing what is "current," and challenges our boundaries and artistic movements.

Ray Chen

Ray Chen received his Master of Fine Arts in 1997 from The School for American Crafts, majoring in Ceramics/Ceramics Sculpture at Rochester Institute of Technology, NY, USA and BFA, Ceramics, from Ohio University, USA. Currently, He serves as the Director of Fine Arts Department at the New England Institute of Education, USA. Ray is a member of International Academy of Ceramics, and serves as an advisory board member of International Shino Symposium, Beijing, China. He has conducted numerous regional, national and International Ceramics Symposiums, and juried numerous regional, national and international ceramic exhibitions. Ray's ceramic works have been exhibiting both nationally and internationally with numerous reviews and publications. He also has been invited in many exhibitions, traveling and lecturing over 26 countries.

---

Diversity

Moderator:
Wayne Higby

10/03 – Weds.
time: TBA

Chiang, Shu-ling, "Ceramics Generations – Exploring Taiwan Contemporary Ceramics"

Abstract:
When one talks about the development of local ceramics, s/he usually refers to the China-Japan (China here refers to the Republic of China, also known as Taiwan) ceramic exhibition in 1981 that was a significant milestone for the island. Before this event, the ceramic environment was highly influenced by the legacy style due to the Japanese colonization and the Chinese style which ceramicists brought with them as they flew from China. Only a minority of artists who were exposed to the West began developing their own unique style.
 
After 1980, the island became a more pluralistic environment with more oversea returnees indulging themselves into art education and injecting western influences, which took local contemporary ceramics to another level. The exhibition will display different generations of ceramic artworks, inviting viewers to explore the different dimensions of local ceramics.

---

Diversity

Moderator:
Wayne Higby

10/03 – Weds.
time: TBA

Shabanali Ghorbani, "Persian Sculptural Ceramics History and Design from Prehistoric to Contemporary"

Abstract:
Persian sculptural ceramics has a long and productive history. Through the centuries, Persian potters have responded to the demands and changes brought by sociopolitical turmoil by adopting and refining newly introduced forms and blending them into their own culture. This innovative attitude has survived through time and influenced many other cultures around the world. The Islamic prohibition on using human figures and animal forms not only could not stop the long tradition of producing ceramic sculptures but also generated new styles of making mixed functional and conceptual objects with clay with most delicate and fine design in accordance the new vision and ideology. Contemporary sculptural ceramics today inherits this long history and uses its rich and diverse culture as source of inspiration. This lecture describes the old and long history of sculptural ceramics through Iran's art history from prehistoric to the contemporary and meanwhile introduces examples from pre-Islamic period alongside with Islamic continuation of sculptural ceramics. Also will provide several examples of contemporary ceramic sculptors and discusses their style and source of inspiration; a primitive, a classic and a modern ceramic sculptor to explain the common current of the field in Iran today. Finally describes writers own recent experimental sculptural ceramics as part of his doctoral research and its outcome.

Shabanali Ghorbani

Born in 1976 in Karaj City, Iran. Graduated from University of Arts, Tehran in 2010 with a MFA in Crafts (Ceramics) and PhD in Research in Arts (Ceramic Art and Design Education) from Art University of Isfahan (AUI) in 2016. Currently a faculty member of the School of Crafts, Art University of Isfahan and a ceramics studio owner and practitioner, works professionally in the field of architectural ceramics from 2000. Winner of several artistic and scientific awards and has published articles in various art and science journals. Ghorbani is a member of the International Academy of Ceramics (IAC), the Institute of Contemporary Visual Arts and the Iranian Sculptor Artists Society.

---

Diversity


Moderator:
Wayne Higby


10/03 – Weds.
time: TBA

Ning, Gang, "The Locality of Ceramic Art—Taking Jingdezhen Ceramic Art as an Example"

Abstract:
This lecture analyzes the locality of ceramic art through examples of the development in Jingdezhen, such as introducing representatives and works of the craftsmen, the Jingpiao (drifters in Jingdezhen), and the college teachers. Jingdezhen's ceramic design is not just an integrated industry, but also a classic culture that should be inherited and innovated. To analyze and study the matter of "locality", it is necessary to shape the cultural landscape of the entire ancient porcelain capital from multiple perspectives. In the future, when people talk about Jingdezhen's ceramic design, they will not only think of the ceramic products that are produced here, but also the ceramics-related economic and cultural activities that surrounds this attractive city.

Ning Gang

Ning Gang is President of the Jingdezhen Ceramic Institute, deputy secretary of the CPC, associate professor, member of the 7th State Council academic degrees committee. Ning is a master of Chinese ceramic art, a juror for the Chinese Arts and Crafts Master, a member of the Chinese Artists Association, vice chairman of China National Ceramics Masters Union, winner of Special Government Allowances of the State Council, member of China Ceramic Industry Association, vice chairman and secretary of the Arts Council, senior consultant of Building & Sanitary Ceramics Association of China, chairman of the Decoration Committee, vice chairman of the Ceramics Branch of China Silicate Society. He was awarded the Outstanding Contribution Award of Ceramic Art Education by the China Light Industry Council and China Ceramic Industry Association.

---

Diversity
(5 minute lecture)

Moderator:
Wayne Higby


10/03 – Weds.
time: TBA

 

Wang, Shengli, "Dialogue between the Imagination and Sam – A brief Introduction to incorporating Chinese Landscape Painting into Ceramic Practice"

Abstract:
Wang Shengli uses dialogues to explain how he fuses the concept and techniques of Chinese landscape painting into his creation of ceramic artworks and develop a ceramic art style featuring oriental landscape.

Wang Shengli

Graduated from the Luxn Academy of Fine Arts Department of Chinese painting in 1985. In 1998, he graduated from the Central Academy of Fine Arts printing department. Wang then worked in Jilin Wenshi Publishing House since 1992. In 2000, he studied ceramic technique in Jingdezhen, Yixing, Zibo and established Dan Ceramics studio in 2001. He is currently a mentor at the Design Academy, Jilin University of the Arts and a visiting professor at the Art Institute of Jilin University.

---

Diversity
(5 minute lecture)

Moderator:
Wayne Higby

10/03 – Weds.
time: TBA

Tetsuya Tanaka, "Ceramics as Contemporary Art"

Abstract:
Tetsuya Tanaka has tried to create artworks by employing new ceramic technique or ideas that is developed from the basic and traditional way from craft.
In Japan many ceramic artists are showing their works as contemporary arts. Recently, showing contemporary artworks in Japanese traditional spaces has become a trend. He will introduce the latest ceramic arts in Japan through his works.

Tetsuya Tanaka

Tetsuya Tanaka exhibits on a national and international level, having work exhibited in Taipei, South Korea, Russia, USA, India, Hungary, Croatia and China. He was invited to a Guest Artist Residency at the European Ceramic Work Centre (EKWC) in the Netherlands, Shigaraki Ceramic Cultural Park in Japan, New Taipei City Yingge Ceramics Museum and The Clay Studio in USA. 

---

Diversity
(5 minute lecture)

Moderator:
Wayne Higby

10/03 -Weds.
time: TBA

Wen-Hsi Harman, "Hybrid Ceramics – In between Taipei and Bristol"

Abstract: 
This paper will investigate, as a Taiwanese ceramic artist living away from my homeland, how my ceramic practice attempts to combine Taiwanese social rituals and context with my research through clay to express my cultural identity. A series of ceramic works including handmade sculptural porcelain spoons, fingerprints, bananas, and traditional Chinese characters explore the tension of cross-cultural identity, between the East and the West.

Wen-Hsi Harman

Wen-Hsi Harman (1984-) was born in Taipei and is a ceramic artist currently living and working in Bristol, United Kingdom. She also is a member of the International Academy of Ceramic. Currently, she is studying her practice-led research PhD in ceramics at Bath Spa University, UK. Harman has exhibited her work internationally such as in her native country, South Korea, Britain, Germany, France, China, Denmark and Australia. Her work is also in the public collections such as the Compass Centre, Bristol, UK (2017). The Fule International Ceramic Art Museum in China (2016). The Ceramic Foundation in South Korea (2015).

---

Diversity
(5 minute lecture)

Moderator:
Wayne Higby

10/03 -Weds.
time: TBA

Anna Calluori Holcombe, "Where Tradition and Technology Meet"

Abstract:
When Anna Calluori Holcombe travels and explores the world, she cannot help but make connections. Nature is one place that she looks for these connections. Interestingly, the word nature has multiple definitions, ranging from a person's inherent character to an organ's function and to the flora and fauna found in the landscape.  In this presentation she will discuss how she has managed to combine the long held tradition of Ceramics in China to the current contemporary use of 3D technologies. She will briefly describe the technologies she uses as a methodology of creating, inspired by her working in China.

Anna Calluori Holcombe

Anna Calluori Holcombe was born in Newark, New Jersey, USA of Italian immigrant parents. She received her MFA in ceramics from Louisiana State University in 1977. From 2007 – 2010, she served as Director of the School of Art and Art History at the University of Florida and is currently a Professor of Ceramics there.
Calluori Holcombe exhibits on a national and international level. Most notable of her exhibition awards is the Gold Medal for the 46th International Exhibition of Ceramic Arts, Faenza, Italy in 1989. Her work is represented in numerous international journals such as Ceramics Technical, Ceramics Ireland, New Ceramics and Ceramica. In 1997, she was honored as a Fellow of the National Council on Education for the Ceramic Arts for her accomplishments as President. She is an elected member of the International Academy of Ceramics since 2002.