Program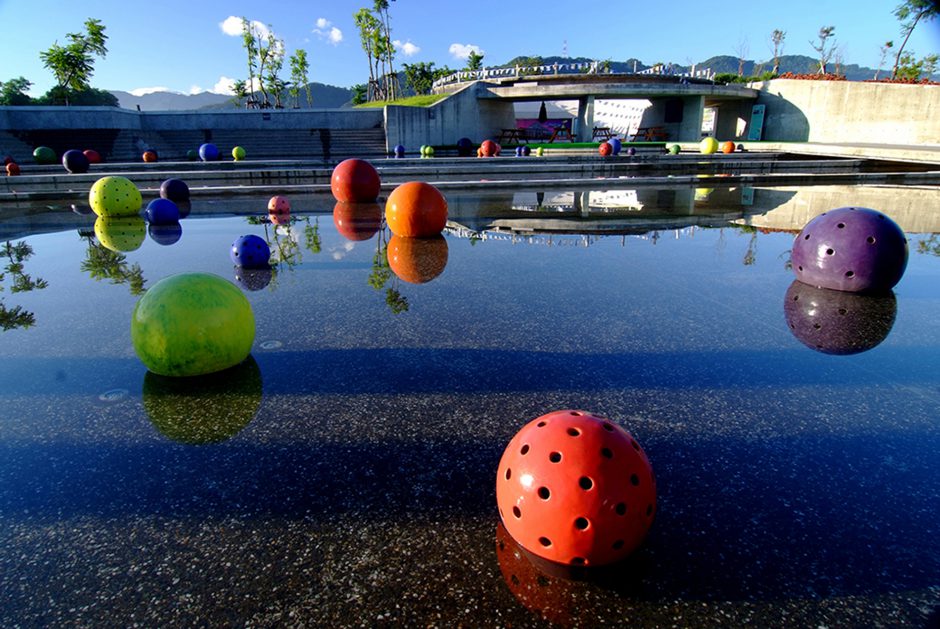 The 48th IAC General Assembly and Congress – IAC New Taipei City 2018 will be held in New Taipei City from September 30th to October 4th, 2018.  The location of the City hall is accessible within walking distance South East from Banqiao Station of the Taipei Metro, Taiwan High Speed Rail and Taiwan Railway Administration. The City Hall will be providing its auditorium on the 6th floor to host the main working sessions and exhibitions for the Congress. The IAC members' thematic exhibition and free expression exhibition will be held in New Taipei City Yingge Ceramics Museum, which is located in Yingge, a the small pottery town 15 kilometers away from the New Taipei City Hall. In order to create a diverse and meaningful program, the organizers have proposed a program that is includes a variety of events:

The mornings and some parts of the afternoons will be animated with talks, debates and discussions that focus on the main theme: "New Orientalia: Functionality, Spirituality, Diversity". Lunch and free time will be arranged around 12:00 to 14:00 every day.  Exhibitions and entertaining events are organized every day after the talking sessions. Welcome and farewell dinners will be held in exquisite local settings.

The last day of the Congress will offer the opportunity to visit distinctive places in the northern region of Chinese Taipei, including museums, artist studios, and scenic spots.

As other IAC meetings, pre and post-Congress tours are also arranged. The pre-Congress tour will be visiting the eastern region of Chinese Taipei , where all the geological wonders and diverse indigenous cultures are located. The post-Congress tour will be featuring ceramic places and traditional heritage located in the south-west region.

Date : 

Pretour : 26-28 September
*Free day : 29 September
Congress and GA : 30 September – 04 October
*Free day : 5 October
Post tour : 6-9 October

* 9/29 and 10/5 are free days between the Congress and the pre and post-tours that you can arrange your time to either visit the Yingge Ceramics Museum (Members' exhibition, free expression exhibition, Taiwan Ceramic Biennale) or the satellite exhibitions.

The program may be slightly modified.
Date
Time
Program Schedule
9/30
(Sun)       
 8:00 – 9:00
Registration and Welcome
9:00 – 9:20
Opening

@City Government

 9:20 – 10:30
KEYNOTE SPEECH


From West to East: The Re-EasternizationJourney of Taiwanese art 
Hsin-Tien Liao, Director of National Museum of History

@City Government

 10:40 – 13:40

ASSEMBLY I


(Tea Break 12:00-12:15)

13:40 – 14:40
 Lunch break
13:40 – 14:40
 Transportation time
14:40 – 18:00

 VISITS
– Taiwan Ceramics Biennale
(16:00 Lecture: 2018 TCB @lecture hall)
@Yingge Ceramics Museum(YCM)


---

– Yingge Ceramics Old Street
@Yingge Ceramics Museum

18:00 – 19:30
OPENING CEREMONY
WELCOME PARTY

19:30 – 22:00
 IAC NEW MEMBERS CEREMONY

22:00 – 22:50
transportation time(to Banqiao)
 
Includes lunch and dinner
 10/1
(Mon)         
 8:30 – 9:00
 Registration and welcome
 9:00 – 10:40
LECTURE : Reviewing the trailblazers of contemporary ceramics in Asia
Yasuo Hayashi (Japan), 
Yuan-Tai Yang (Chinese Taipei)
Moderator: Chen-Chou Liou (Chinese Taipei)

 10:40 – 11:00
 Tea break
 11:00 – 12:40
LECTURE 


Seeing, touching, walking, feeling,thinking/The practice of cause and effectrelation 


Yoshitomo Nara (Japan)
Moderator: Hiroko Miura (Japan)

 12:40 – 13:30
 Lunch break
 13:30 – 15:00
 BREAK-OUT SESSION 

 15:00 – 15:40
Transportation time 
 15:40 – 17:40

 EXHIBITION
 National Exhibition and Opening 
@National Taiwan University of Arts

 17:40 – 18:50
 Transportation time 

 18:50 – 20:50

Golden Teapot Exhibition 
Tea ceremony & Tea Party 
(starts at 19:20)


20:50-22:00

transportation time
(to Banqiao)

Includes lunch and dinner
 10/2
(Tue)        
 8:30 – 09:00
Registration and welcome
 09:00 – 10:45
LECTURE: Functionality
– 20 mins
1. Ah Leon (Chinese Taipei)
2. Ke-Ming Chang (Chinese Taipei)

– 40 mins (including tea ceremony)
3. Yu Chow (Chinese Taipei) 
@City Government

 10:45 – 11:05
Tea break
 11:05 – 12:00
LECTURE: Functionality
– 20mins
1. Boo-Yun Lee (Korea)
2. Andoche Praudel (France)

 12:00 – 14:00
Lunch break
Includes lunch only
 14:00 – 16:35

LECTURE : Spirituality
– 20mins
1. David Jones (England)
2. Sakuliu Pavavalung (Chinese Taipei)
3. Albert Yonathan Setyawan (Indonesia)
4. Madhvi Subrahmanian (India)

– 5 mins 
1. Liya Wan (China)
2. Min Zhi (China)
3. Agnes Husz (Hungary)

@City Government

 10/3
(Wed)       
 08:30 – 09:00
 Registration and welcome
 09:00 – 10:25
LECTURE : Diversity
– 20mins
1. Julie Bartholomew (Australia)
2. Ray Chen (U.S.A & Chinese Taipei)
3. Shu-Ling Chiang (Chinese Taipei)

 10:15 – 10:45
 Tea break
 10:45 – 12:35
LECTURE : Diversity
– 20 mins
1. Shabanali Ghorbani (Iran)
2. Gang Ning (China)

– 5 mins
1. Sheng-Li Wang (China)
2. Tetsuya Tanaka (Japan)
3. Wen-Hsi Harman (Chinese Taipei &  British)
4. Anna Calluori Holcombe (U.S.A. & Italy)
@City Government

 12:35 – 14:15
 Lunch break
 14:15 – 17:15
 ASSEMBLY II
(Tea Break 15:50-16:05)
 17:15 – 17:50
 Transportation time
 17:50 – 21:00
 FAREWELL PARTY

 
Includes lunch and dinner
 10/4
(Thu)
 All Day

 

>> 

CERAMICS TOURS & ACTIVITIES
   
 Registrations 
 Lectures 
 Visits
 IAC Assemblies and Meeting
 Opening ceremonies & festive events